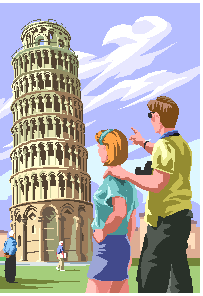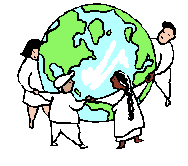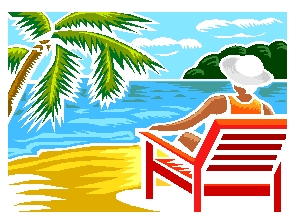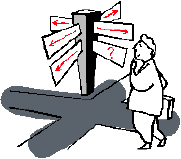 BERKELEY'S NORTHSIDE TRAVEL AGENTS, "TRAVEL".
They can answer your questions about language barriers, money exchange, political situations in Europe, Asia, the Middle East, Southeast Asia, North Africa, The South Pacific, South and Central American and the Caribbean. They have been to these destinations recently, They can tell you the best place to go to lunch, to dinner. They know "the best" hotels and those "little finds"- out of the ordinary hotels which only the seasoned traveler knows.
They can design the perfect trip for you. They can find the airfare, the tour, the hotel, or the cruise that suits your particular needs.
With many years of experience, our agents provide a more comfortable, personalized service with exacting efficiency and attention to detail.
Our Agent's Profile:
Terry Regan, CTC, is the owner and President of Berkeley's Northside Travel. He has been a travel agent for more than 30 years in the City of Berkeley. He holds a B.A. in History from Stanford University. He was a Peace Corps volunteer in the Island of Antigua. He is an active member of various professional and civic organizations including ASTA and Berkeley Rotary. Most recently, Terry discovered the wonders of the Antarctic Peninsula. His favorite scuba site: Ra's Muhammad in the Sinai. You can call Terry for your next trip planning at 510-843-1000 or email him at
David Shepherd - A most remarkable travel agent, David is the Manager of Northside Travel. He earned a degree in Geography from University of California at Berkeley and an MBA from Wharton. His retirement from the Department of Defense after 27 years in Computer Systems Management, was Northside Travel's windfall. He has special fondness for exotic food and exotic places with Africa and India at the top of the list. He enjoys going to the opera in Dresden and to concerts at the Royal Albert Hall. David relishes the challenge of finding creative and cost-effective solutions for intricate itineraries. Call David at 510-843-1000 for an appointment or email him at
Christine Alexander, CTC - Northside Travel has business or corporate travel department with its own dedicated telephone lines and very dedicated travel agents. Christine is our Corporate Travel Manager. She earned her B.S. in Business from University of San Francisco. She's a world traveler and a dog fancier. With many years of experience in corporate travel planning at a mega-agency, Christine's attention to detail and her efforts to save money, account for Northside Travel's excellent reputation in servicing the needs of local business travelers. Click on our corporate department page to learn more about Christine and the services available to you . You can email her at
Mary Durantini - There is something about Mary. She is a remarkable travel agent and more! With a PHD in Art History from the University of California at Berkeley, specializing in the Dutch Renaissance, Mary knows and appreciate Europe. Northside Travel's customers and her co-workers know the generous care and skill Mary brings to the workplace. Please contact Mary at 510-843-1000 or email her at
Michael Mckee - Need a travel agent on a Tuesday night at 7:00 pm? There is a live body (Michael) at Northside Travel until 8:00 pm Monday through Thursday. A native Alamedan, Michael sometimes bicycle to work and he loves the Giant's in particular and baseball in general. He explored Australia as an Eagle Scout. Get in contact with Michael at 510-843-1000 or email him at
Lucille Harmon - Lucy is the Director of our CFT Tours & Travel. Please contact her for one of a kind tour she is currently forming. For more information on the latest one she is doing right now, please email her at lusiharmon@esperanto.org
Liz Nettle - Liz is the latest addition to our "above par" travel agents. She was a BNST agent seven years ago but she is back with us now, hopefully for a long time! Her email address is liz@berkeley4travel.com and you can call her at 510-843-1000.
Ray Concepcion - That's him whom you talked to ,over the phone when you called. He is the traffic officer around here. His email address is ray@berkeley4travel.com and his phone is 510-843-1000.
---
[ Home ] [ The Agency ] [ Our Agents ] [ The Big Kahuna ] [ Tours ] [ AirFares ] [ Cruises ] [ Corporate Department ] [ FAQ's ] [ Essential Links ] [ Feedback Form ] [ Connexxus Info ] [ Agency Service Fees ] [ Airline Baggage Rules & Fees ] [ Waiver Form/Terms & Conditions ]